Agriculture and Land Management Solutions
Field Mapping – Crop Inspection – Spraying Operation – Irrigation Management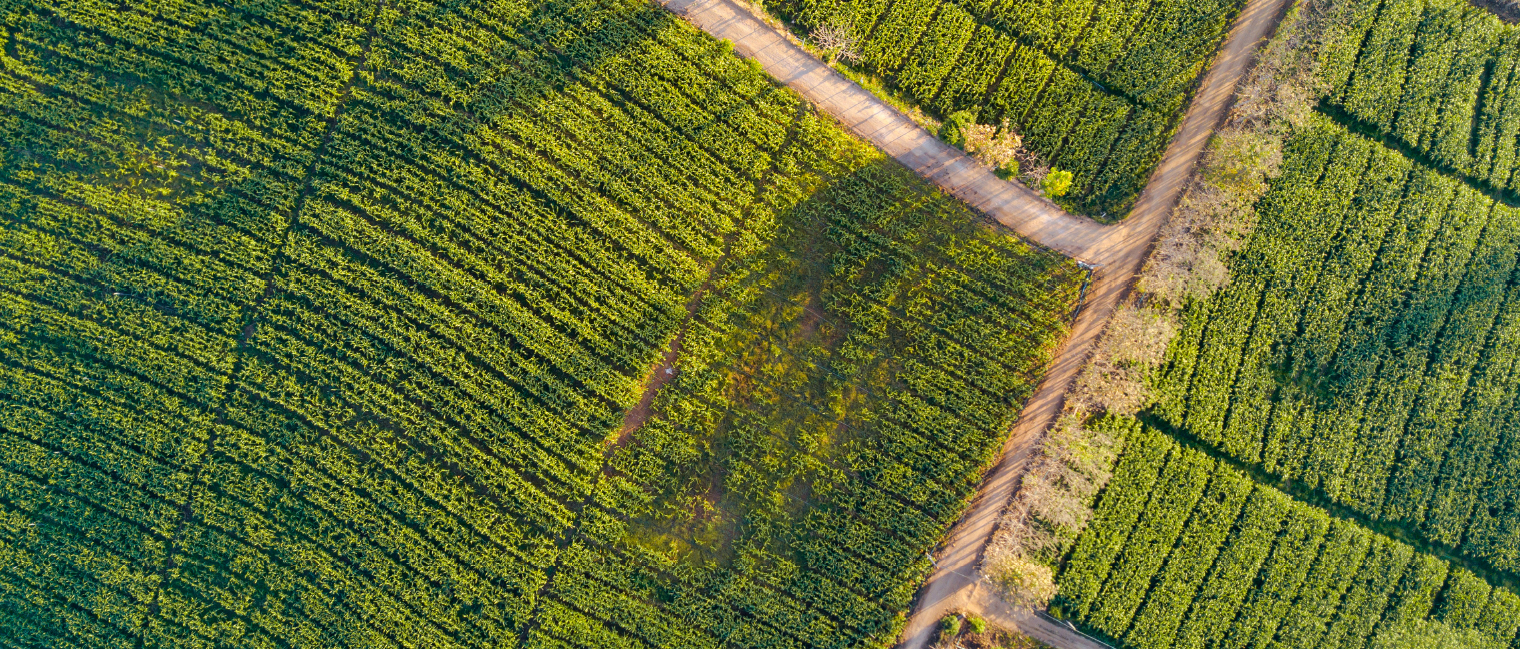 In recent years, drones have revolutionized the agriculture industry, making it one of the fastest growing sectors as operators discover the great capabilities drones have to improve crop yields and monitor conditions.
Drones can be used to inspect and analyze with aerial imaging which then leads to better information and insightful data-driven decisions.
Drones make it easier to report on crop health, survey land and property, and make crop spraying more accurate. They can also monitor and map both livestock and irrigation efforts
Benefits of using drones for Agriculture include the following:
Analyze growth patterns, drainage, and potential yields. Identify weak points and opportunities for increased planting. In addition to increasing yields, drones allow you to find potential yield limiting problems quickly.
With the right equipment on hand a drone in the air users can perform inspections that were previously done either on foot or via a manned aircraft, that would take up large amounts of time and resources. Users are now able to monitor and control crops during the season to maximize return.
With high-tech sensors such as multispectral or infrared cameras, a drone can help operators and farmers better understand the condition of their crops and fields. Agricultural drones use multiple sensors providing Normalized Difference Vegetation Index (NDVI) – extremely accurate crop mapping, crop health and maturity, soil moisture and environmental stress.
With the data and imagery collected by a drone, users can discover soil variations, irrigation problems, and infestations not apparent to the naked eye, ultimately preventing crop failure and optimizing yields.
Agricultural drones represent a new and much faster way to collect field data, bringing advanced growers' crucial information faster than ever before.
Especially in comparison with flight operations, agricultural drones provide highly specialized and detailed data at significant cost savings, allowing operations to expand.
Efficient and Intelligent Solutions
DJI Drones equip operators with cutting-edge technology as well as innovative workflows, making farming more efficient than ever.
Field Mapping with Phantom 4 RTK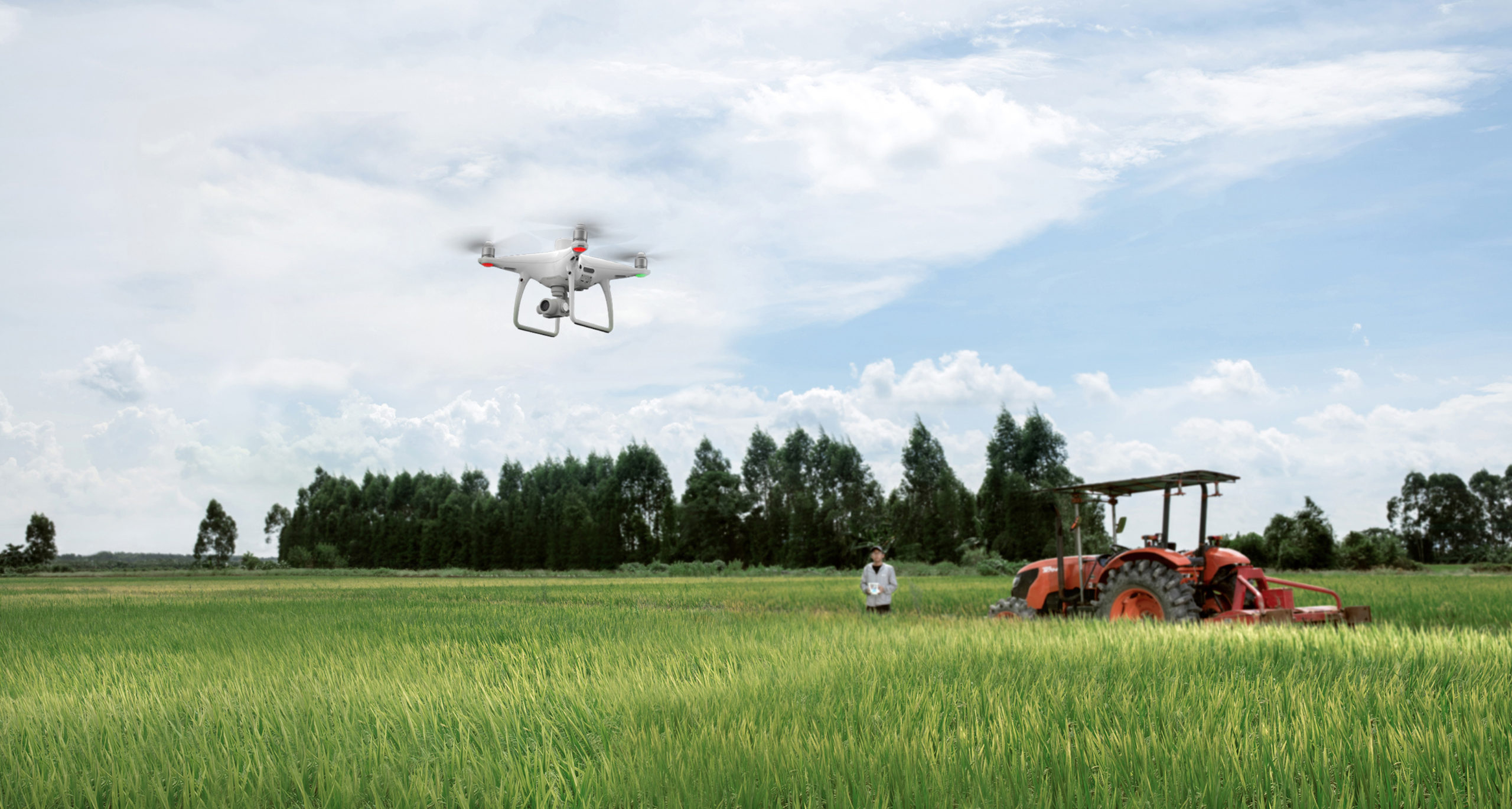 The Phantom 4 RTK helps you envision construction plans, utilize the GIS system for property management, record changes in field conditions, generate basic maps for precision agriculture, and provide a reference for field construction and planning.
Crop Inspection with Phantom 4 Multispectral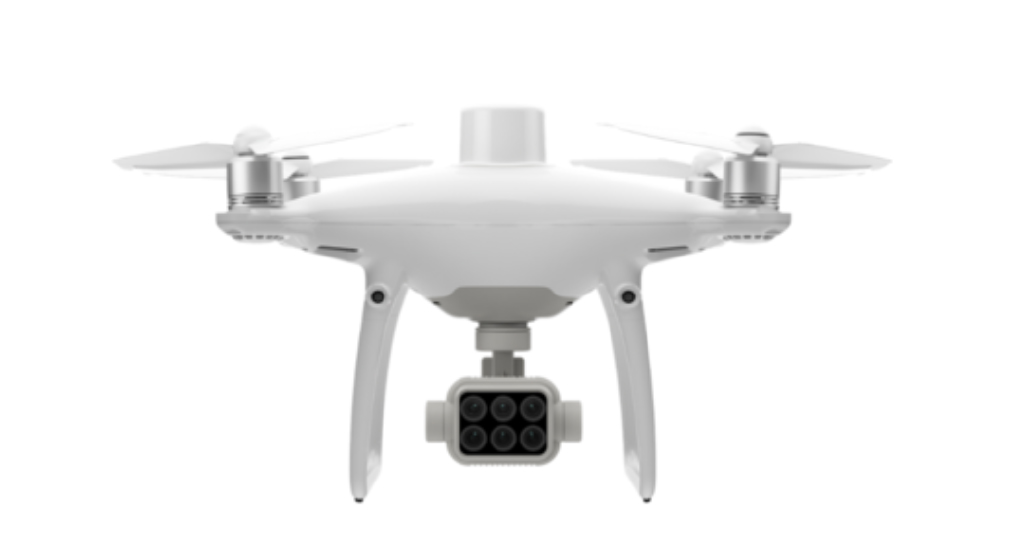 The Phantom 4 Multispectral is a great choice for farmers. Based on collected multispectral data, they can quickly acquire the desired plant-specific metrics and parameters, inspect and analyze plant health in real time, assess plant height, detect insects and weeds promptly, analyze field performance, and use crop protection measures to ensure precise agriculture management. The Phantom 4 Multispectral has a built-in RTK based precision positioning to get centimeter level accuracy in all captured imagery and supports 5 band Multispectral imaging along with visual imaging.
Mission Planning with DJI Terra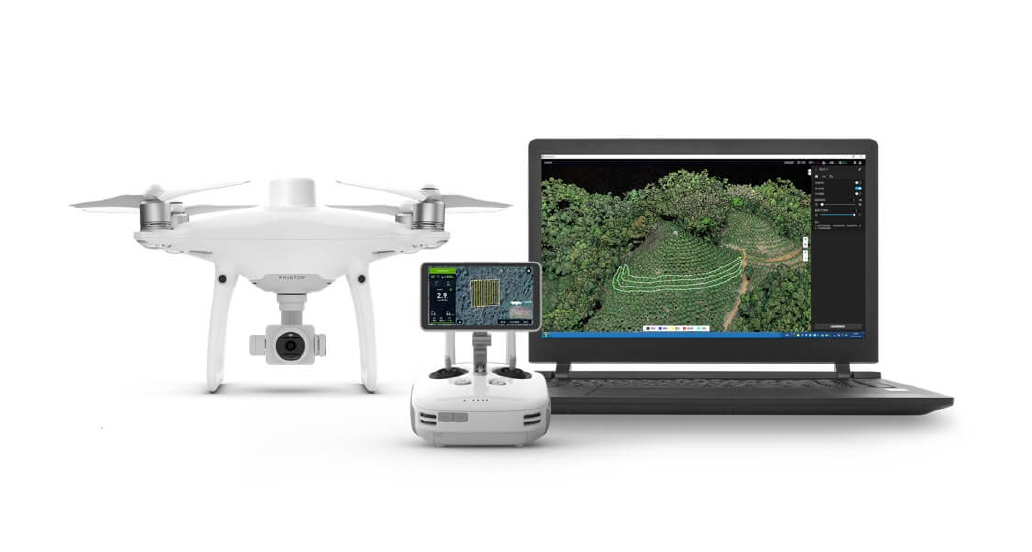 With DJI Terra, users can create mapping and obtain data analysis for farms, orchards, and forests, prescribing solutions for variable rates of fertilizer spreading. DJI Terra also supports mission planning, significantly improving operational efficiency with its ability to generate automatic flight paths.