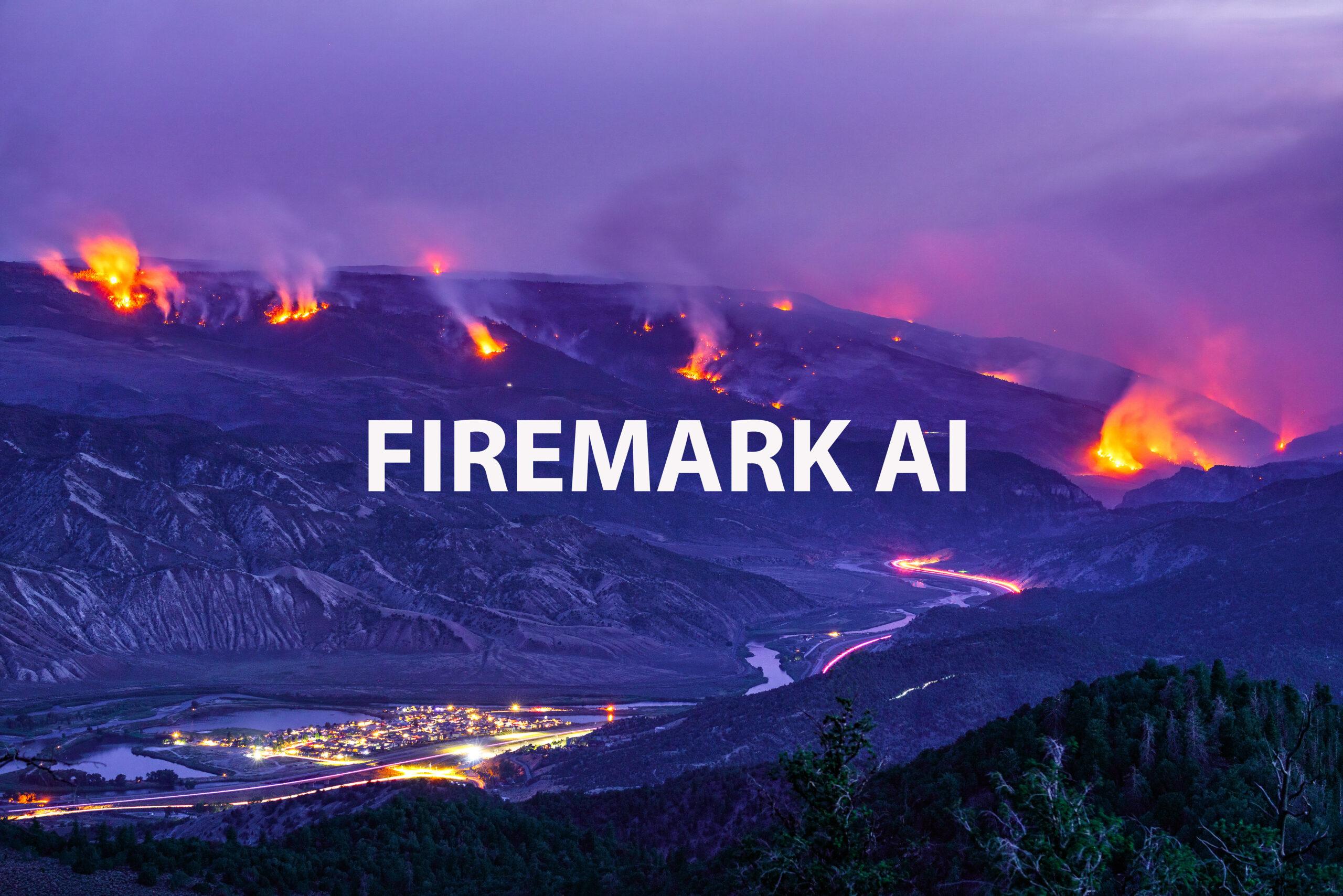 Firemark AI Toolbox – Combining AI, Advanced Fire Prediction Modelling with Multi-Platform Fire Detection Systems
"A SYSTEM AND METHOD TO DETECT FOREST FIRES THROUGH GEOSPATIAL, TERRESTRIAL AND OPTICAL SENSORS AND MITIGATE FOREST FIRES THROUGH UNAMANNED SYSTEMS"
Firemark AI is the world's first completely autonomous Fire Detection and Mitigation solution. It combines Geospatial AI, Optical Sensor, and UAVs to collect and analyze data, and from the analyzed data, it provides first responders, firefighters and Provincial stakeholders with situational awareness by populating a Common Operating Picture (COP)
As part of its commitment to provide proactive wildfire management solutions, Firemark AI envisions integrating its platform with automated firefighting systems, and to empower communities, emergency response teams, and organizations. By leveraging advancements in technology, Firemark AI aims to incorporate drones equipped with firefighting capabilities and automated sprinkler systems for homes into its ecosystem. These integrations will revolutionize firefighting efforts, enabling swift and targeted responses to mitigate the spread and impact of wildfires. As climate change continues to impact the frequency and severity of wildfires, Firemark AI remains committed to providing cutting-edge tools and technologies to protect lives, property, and the environment.
The innovative features of Firemark AI's platform include:
30-Day Forecast: Our platform accurately predicts wildfire events up to 30 days in advance, providing a crucial early warning system for stakeholders.
90% Accuracy: Firemark AI has achieved an exceptional accuracy rate of 90% in predicting wildfires, offering unparalleled confidence in decision-making processes.
Real-time Updates: The platform continuously updates predictions as new data becomes available, ensuring stakeholders have the latest information to guide their actions.
User-Friendly Interface: Firemark AI's intuitive interface enables easy access and understanding of wildfire predictions, ensuring efficient utilization of the platform for a wide range of users.
Contact our specialist to learn more about Firemark AI and licensing programs.